Garage Equipment Specialists
ACP has been supplying new and second hand garage equipment for over 20 years. We arguably have the largest stock of used garage equipment in the UK. We supply garage equipment and maintain vehicle lifts by our Installation and servicing technicians. We are accredited members of the GEA (Garage equipment association), supplying lifts with full certification for your insurance and safety requirements.
Here is a brief overview of our current stock of garage equipment & vehicle lifts:
---
2 post vehicle lifts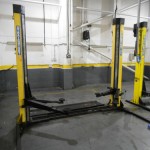 We have a large stock of used 2 post lifts in stock. Including Bradbury, stenhoj, stertil koni, HH, Maha, Hofmann, Laycock and zippo. Delivery and Installation is also available. All of our garage equipment and lifts are safety inspected and certificated at our premises before they are delivered. Take a look at our current stock of 2 post lifts



---
4 post vehicle lifts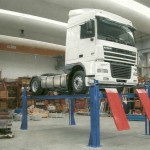 We have many used 4 post lifts in stock. Included in our used garage equipment we have vehicle lifts by Stenhoj, Tecalemit, Bradbury, Laycock, Stertil Koni, Maha and many more. Certification of Inspection and Service is supplied with every lift we install at your premises. All garage equipment and vehicle lifts are stored in our workshop near Stafford. Take a look at our current stock of used 4 post lifts



---
Mobile Column lifts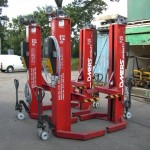 With currenlty have over 15 sets of used mobile column lifts in stock. Column lifts by Somers, Koni, Tecalemit, IME, Bradbury, Finkbeiner, Sefac and more. Having put these into use in our own workshop, our technicians would not be without them. They offer much more versatility, take up much less space than a standard commercial vehicle lift, and offer an excellent alternative. These lifts are widely used in the bus and commercial truck repairer world. View our current stock of used Mobile Column Lifts


---
Brake Testers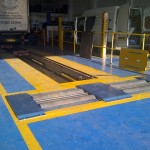 Amongst our garage equipment stock, we have class 4, class 7, commercial and motorbike brake testers. Including BM7010, BM9010 to Tecalemit DE5000 and BM20200 commercial brake rollers. Installation is again available on request, along with site visits and calibrations. We specialize in the supply of commercial brake testers, supplying machines UK wide over the last few years. Re-gritting and spares are available for older machines, as well as new. We currently have some very nice Maha commercial brake testers. View our current stock of used Brake Testers


---
Garage equipment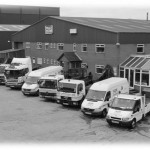 Garage equipment is in stock for all aspects of workshop requirements. From Vices to benches, 2 post car lifts to 6 post commercial lifts.
We also stock all kinds of Garage equipment spares and supplies from Hand tools, air tools and much more. We have listed a few examples below:
Used Workshop Presses
Work benches and vices
Used Tyre equipment
Axle Stands, new and used for cars and commercial vehicles
Oil daleks, manual and air operated
Jacking beams – Car and Commercial hydraulic and Air operated
Gearbox jacks and Trolly jacks
Wheel Alignment packages from Hofmann and Hunter
Compressors
Our Garage Equipment is based in Eccleshall near Stafford and all of our stock is available for viewing. Please contact us and one of our team will be happy to arrange to see you either at our premises or we are also happy to come and see you to understand your equipment requirements better.
Please call 07812 207540 for more information or use the contact form below: